How will you shape tomorrow?
Welcome to the world of Electricity North West, home to a fantastic range of career opportunities. We're a major North West employer driven by research, innovation and customer service. Our work is vital: we own, run and maintain the North West's electricity network, connecting 2.4 million properties and 5 million people to the National Grid. Join us, and you will help to shape the electricity supply of the future.
As a major network operator, it's important that we plan for tomorrow. Over the next 25 years, the way we deliver electricity will change dramatically, so we need the brightest minds on board for the challenges ahead. Whether you're a trainee, graduate or experienced professional, why not shape your tomorrow? It starts with us.
Click on one of the links below to find out how you can shape your tomorrow with us.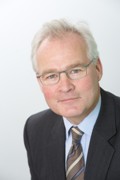 Peter Emery, CEO
Email: careers@enwl.co.uk
Tel: 0845 366 0092 (option 2)